AEQUILIBRIUM IS MADE IN SALA MONFERRATO.
Nestling in a UNESCO World Heritage Site there's a small village, 264 metres above sea level, with a population of 350 people who live in the heart of the sun-kissed Monferrato hills. In Sala Monferrato, there is a plot of land among the vineyards and vines where 150 Coratina olive trees have been placed in a natural way and clearly in harmony with all that surrounds them. You can walk through that stretch of land and naturally find equilibrium in the midst of the "noisy silences" of nature. Even to the less expert eyes, the non-invasive position of the olive trees among the vines is immediately clear, as if they had been together forever.
Which is why, just a stone's throw away, Gioacchino has set up a welcoming panoramic viewpoint: two benches positioned close to each other that say "stop for a moment, look, nature has something to say to you". Here you feel in harmony with nature, and in harmony with other people. It's a place for you to express yourself, talk, think things through, resolve issues. Just as it is for the olive trees among the vines, it's a place for opportunity and dialogue for everyone.
Here we can understand how fundamental harmony is for all our journeys, whether they're a simple stroll or the journey of life. Here everything is equilibrium.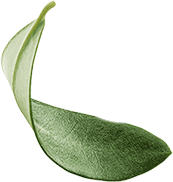 WHERE YOU'LL FIND AEQUILIBRIUM OIL
You can buy Aequilibrium here on this website. Just click on "SHOP NOW"
If you'd rather visit the olive grove in Sala Monferrato, hear stories and anecdotes about Coratina, admire the unique panorama from the benches, really get in harmony with Aequilibrium, and buy some bottles of Coratina extra virgin olive oil, just call +39.328 0822802 to organise a visit.
For us harmony is our priority.