ASSERTIVENESS
AT THE HEART
This is Gioacchino Maggiore's key concept: assertiveness. When your own needs are conveyed through a relationship of harmony that takes into account the needs of others and respects them.
It's a philosophy that brings together a profession and a passion for the land and that inevitably ends up creating an indivisible parallel between life and nature, between man and olive trees. Where everything stems from harmonious relations and is the result of a challenge.
Just as olive trees occupy a space and create their own time in a new land, without being invasive, so the Maggiore family took up the challenge of creating its own space in Monferrato, without invading others' space, to create their own personal time, a new time. Not apart from the land that welcomed them, but in harmony. This is what olive trees teach.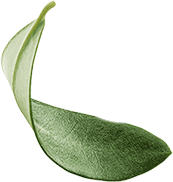 "Every time I come home from the countryside, I have something new to teach my children, a piece of advice that the countryside has given me".
Nature, countryside, family, all as one.